Now in its 28th Year Serving Animated STAR TREK Fans!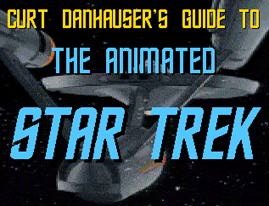 Chronicling the Forgotten STAR TREK Series and
Producing New Animated STAR TREK Episodes!
The year 2020 was the 100th Anniversary of the birth of
James Doohan, talented actor behind the role of
STAR TREK's Chief Engineer Montgomery "Scotty" Scott
on televison and in the movies.
To commemorate that milestone, I created a new
Animated Episode! "The Quintain" which features Scotty
in the lead role. I invite you to watch it.
---
Watch my New Animated STAR TREK Shows


<! ==================================================================== --> <! ==================================================================== -->

<! ==================================================================== --> <! ==================================================================== --> <! ==================================================================== --> <! ==================================================================== -->














| | | |
| --- | --- | --- |
| | | |